Quick Links
Berkshire
Bracknell Forest
Reading
Slough
South Oxfordshire
Vale of White Horse
West Berkshire
Windsor & Maidenhead
Wokingham
Just over the border
Other than WW1 or WW2
The Commonwealth War Graves Commission
CONTACT US
List of Names
We are gradually adding details of the men listed on memorials. Click on the WM reference to see the list.
CLICK HERE to see an explanation of the lists
BWM9408
31/3/2014
Berkshire War Memorials
Just over the Border - MAPLEDURHAM
The Parish of Mapledurham lies on the Oxfordshire side of the Thames opposite Purley and between Caversham and Whitchurch. The majority of the Parish was absorbed by Reading in 1974.
The War Memorials are located at St Margaret's Church adjacent to Mapledurham House.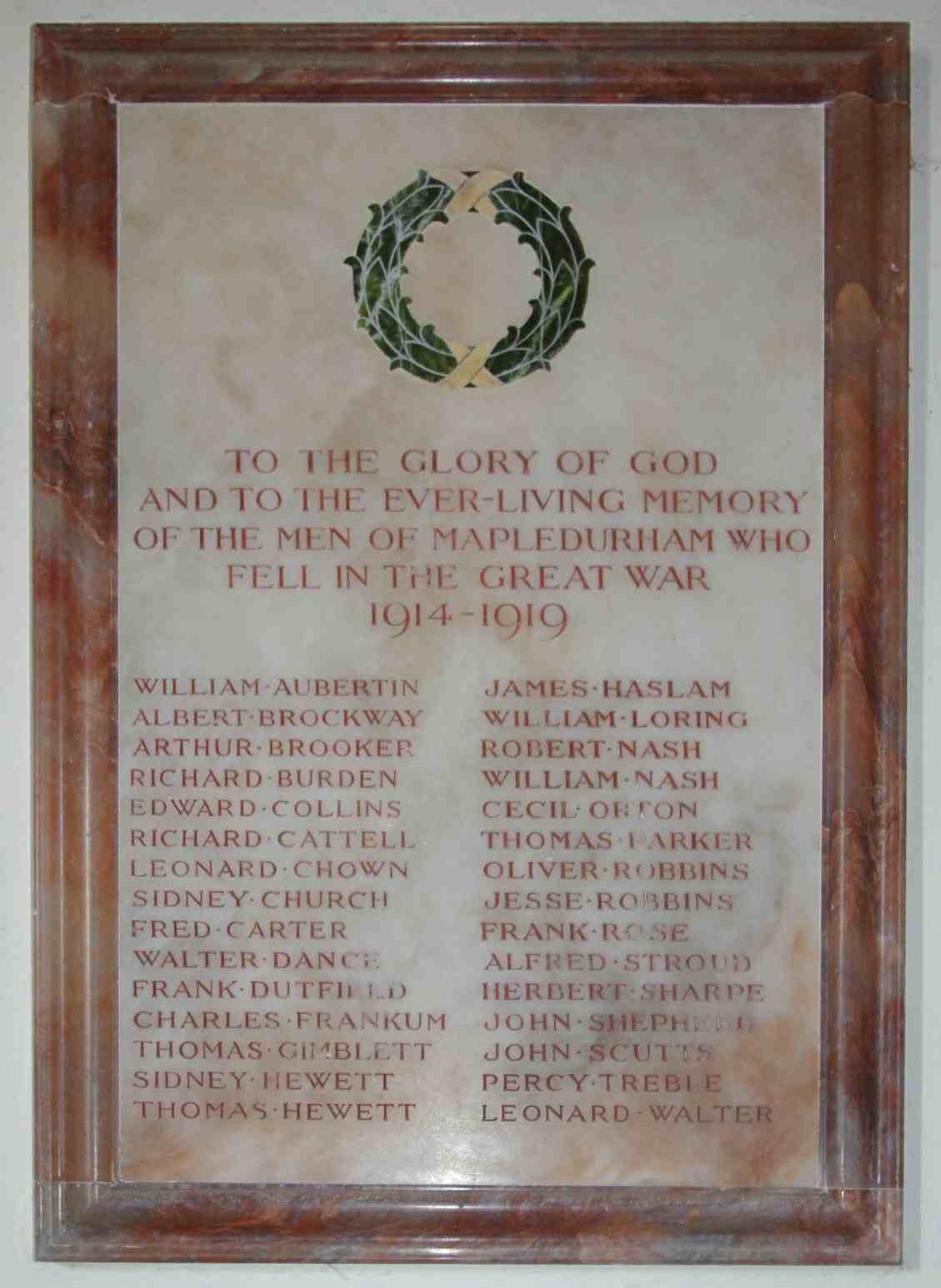 WW1 Memorial (WM5865) A framed parchment with 30 names in the south-west corner of the church.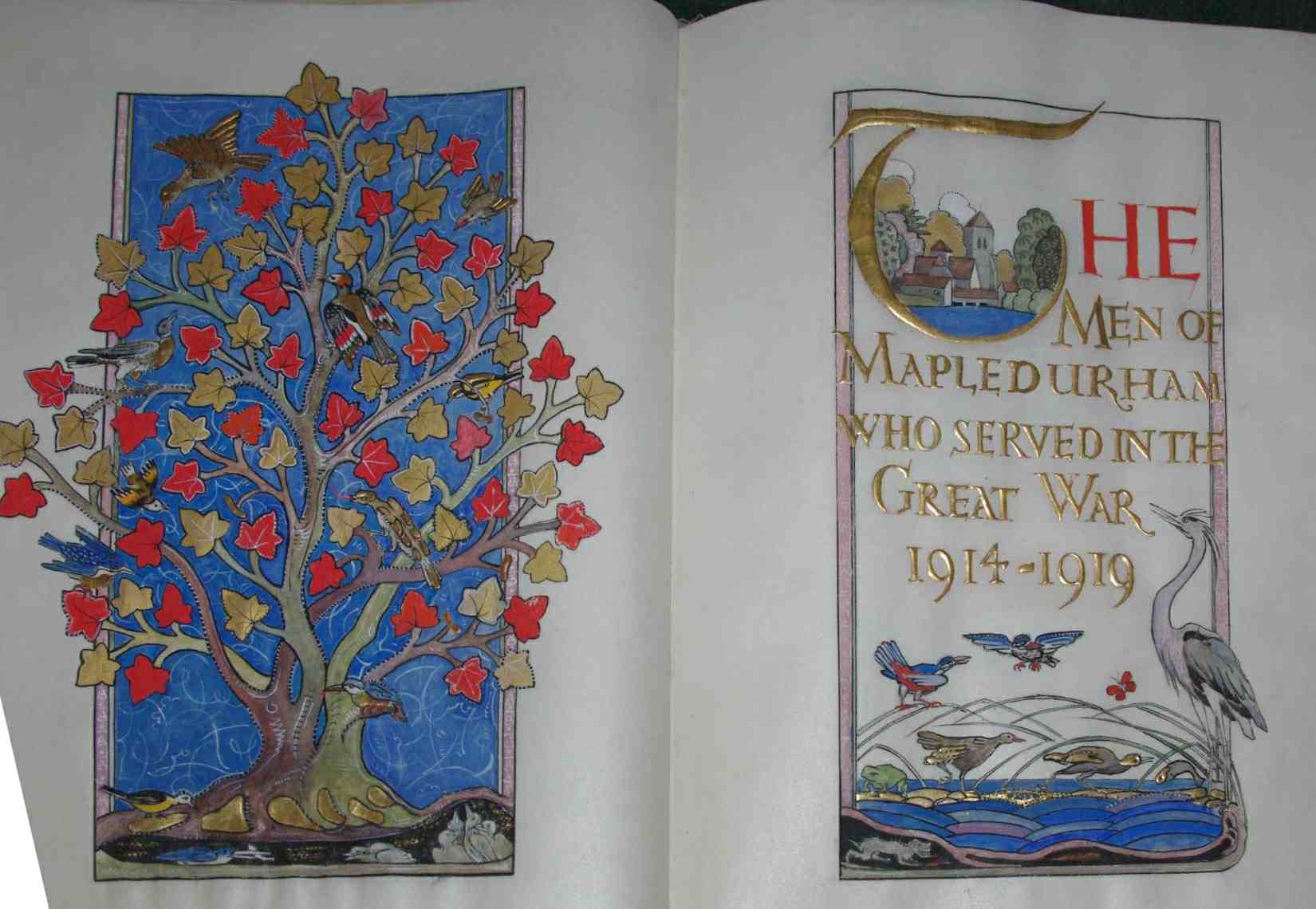 WW1 Roll of Honour
(WM5036)
is kept in a glass case with the pages turned regularly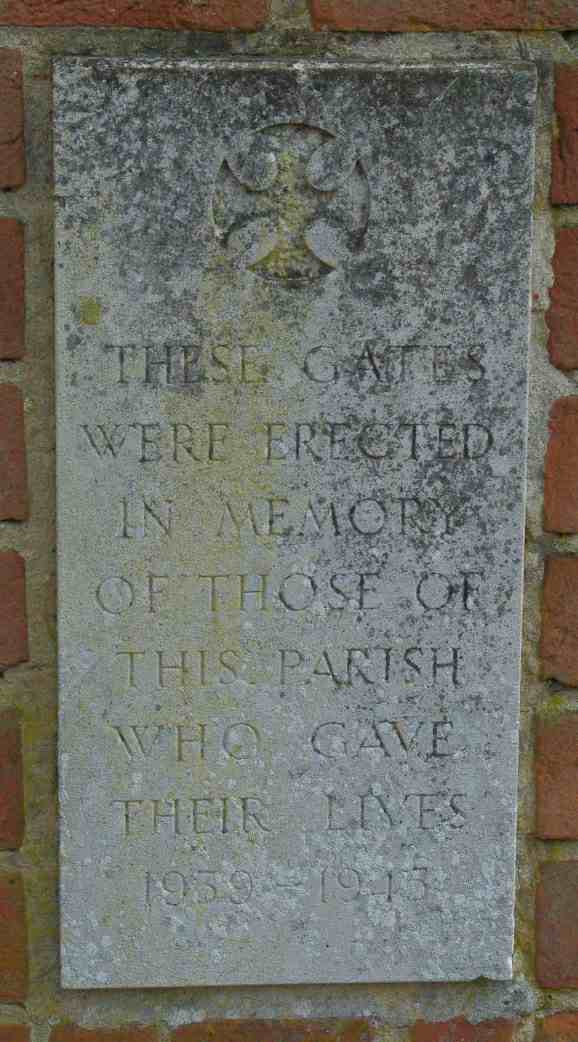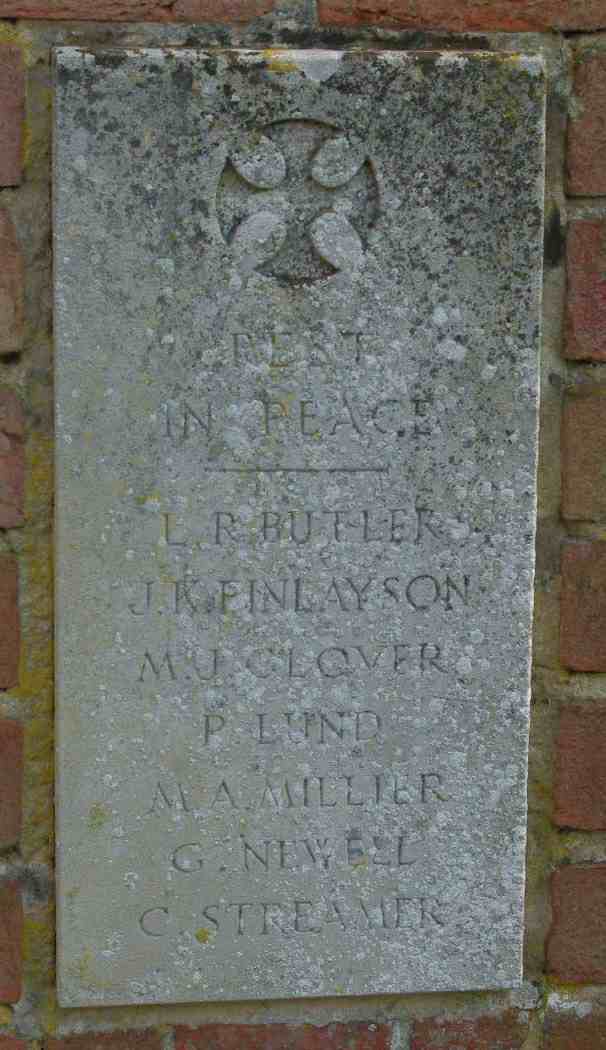 WW2 Memorial (WM5866) consists of a list of seven names enscribed on a plaque to the right of the gates to the churchyard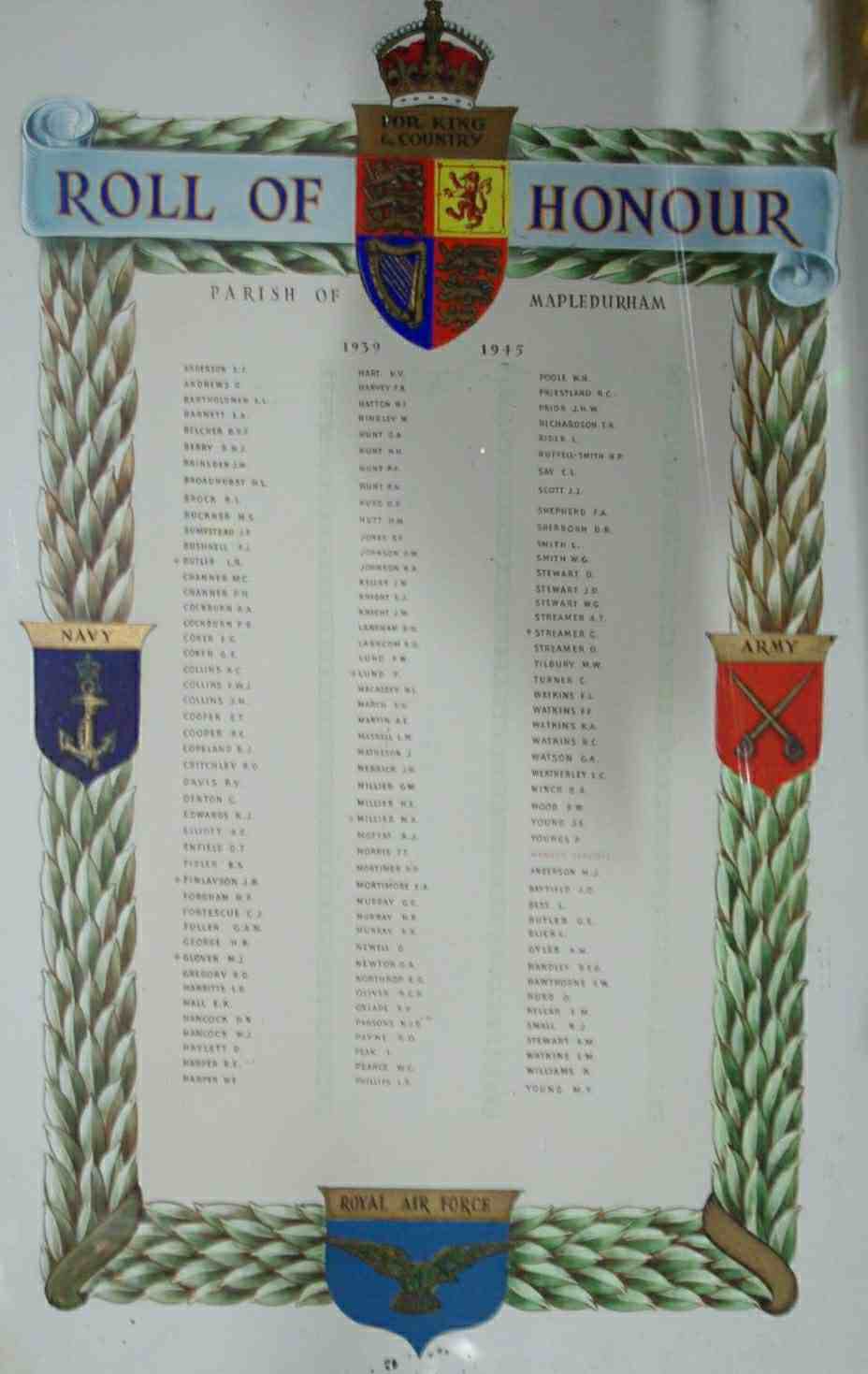 WW2 Roll of Honour (WM5867) is a list of names enscribed on a parchment sheet in the south-west corner of the church

The Rose window (WM6319) in the north wall of the navecommemorates men from the Rose family of Hardwick House who served in WW1.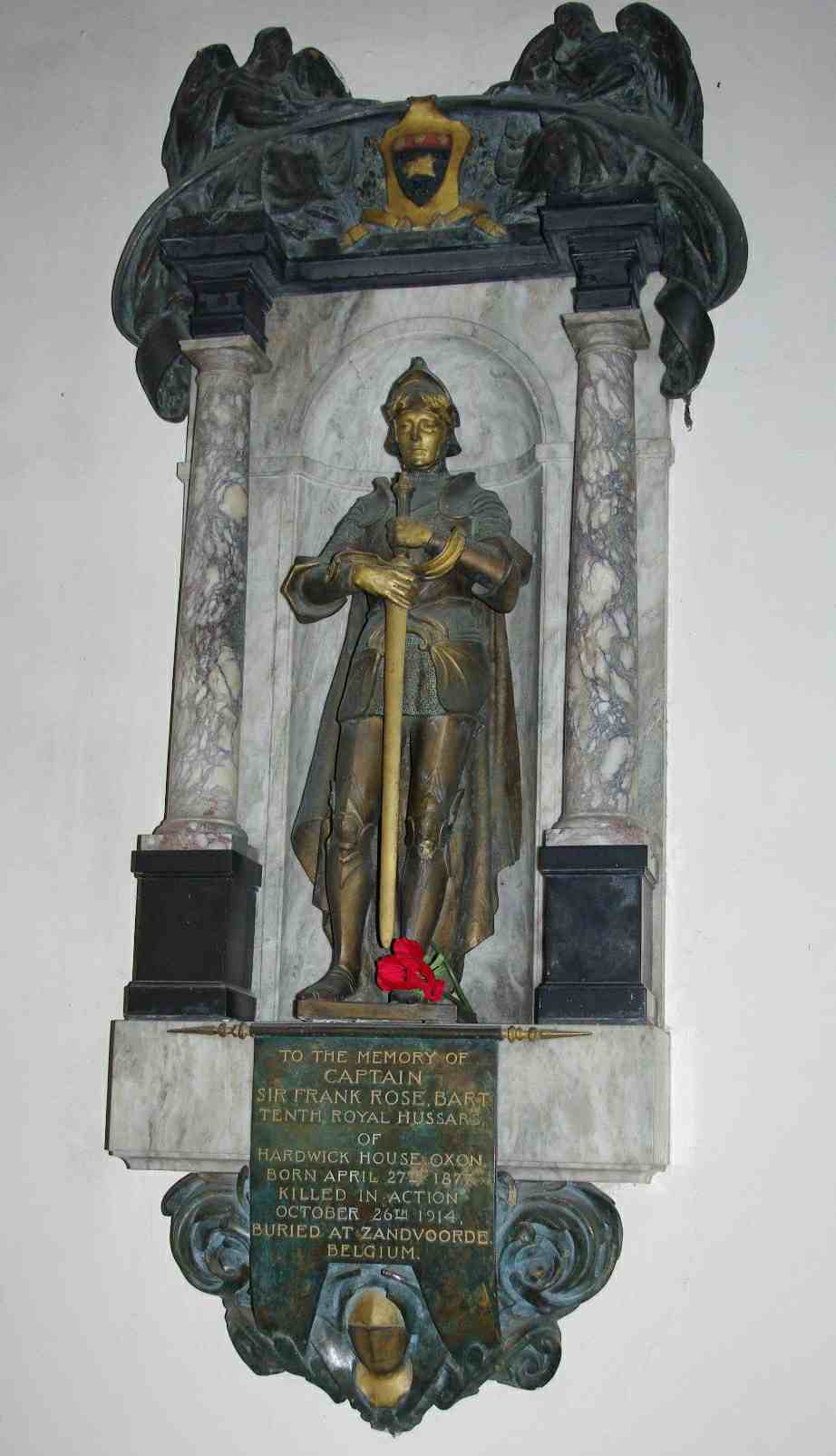 The Memorial to Sir Frank Rose died 1914 (WM6318) is on the north wall of the chancel

Back to top »
Below you will see a table listing the men who appear on the memorial(s). However please note the following
Some men will appear several times either because they appear on two or more memorials, or they have served under two or more numbers or units or because they are recorded under two or more addresses. These categories will multiply up.
Most dates will be written in the international form of YYYYMMDD
Men whose names appear
WM
Surname
Forenames
Number
Unit
house
street
town
died
<! INSERT TABLE HERE> <! END OF TABLE>

2011 - © Berkshire Archaeological Society